Building Community, One Glass at a Time
At Crown, our goal is to give our customers a great experience. We offer anything from lazy Saturday afternoons hanging out in the tasting rooms, to fun-filled Friday nights on the patio and even private picnics in the vineyard. Know for our in-depth winery and vineyard tours where questions are welcome, sampling from the tank is encouraged and tastings are unforgettable. Our Crown Winery staff specializes in tailoring your visit to meet your needs. At the end of the day, we hope to gain new friends, not just customers.
Family Friendly

Reservations Needed

Ages 21 and Up (ID Required)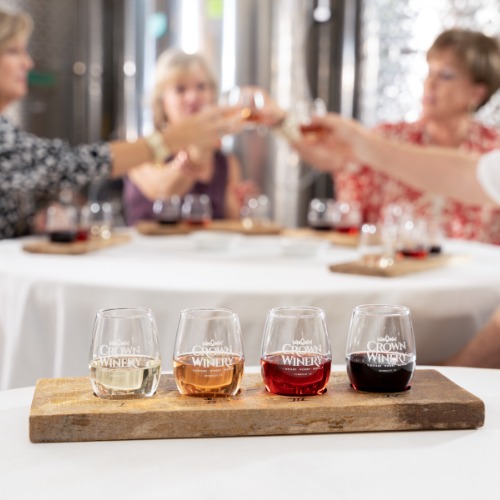 Join us for a tour of our winemaking area, bottling room, and vineyard. You will learn about the history of Crown Winery, our winemaking and bottling process, as well as what it takes to grow & harvest our grapes. After the tour, enjoy a guided tasting of 8 of our favorite wines. As a souvenir, you receive a wine glass and t-shirt to take home. This tour and tasting package is about 1.5 hours and is $40/person. Reservations are required.
Make a Reservation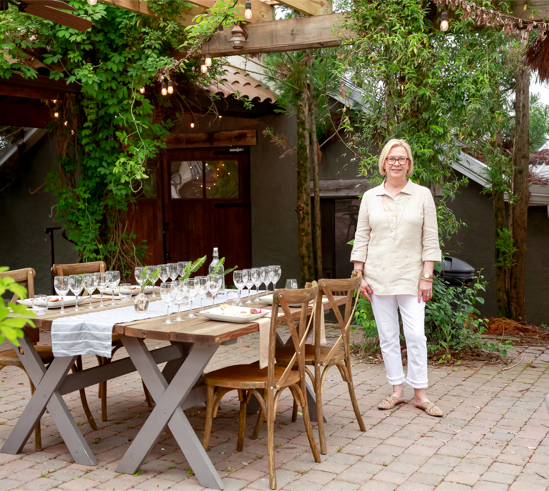 Premier Wine & Food Pairing + Tour Experience
This Premier Experience is like no other! Upon arrival, your hostess will greet you with a glass of bubbly before heading off on a tour of our winemaking area. After learning a little bit of Crown Winery's history and our winemaking process, pull a chair up to our table and be treated to a guided wine tasting paired with specially selected foods that showcase the unique relationship between food and wine! This is an intimate and casual experience for the first-time wine drinker, to the most experienced. Designed for parties of 6 - 20 guests. $75/guest, please call the winery at 731-784-8100 to book.
Call to Reserve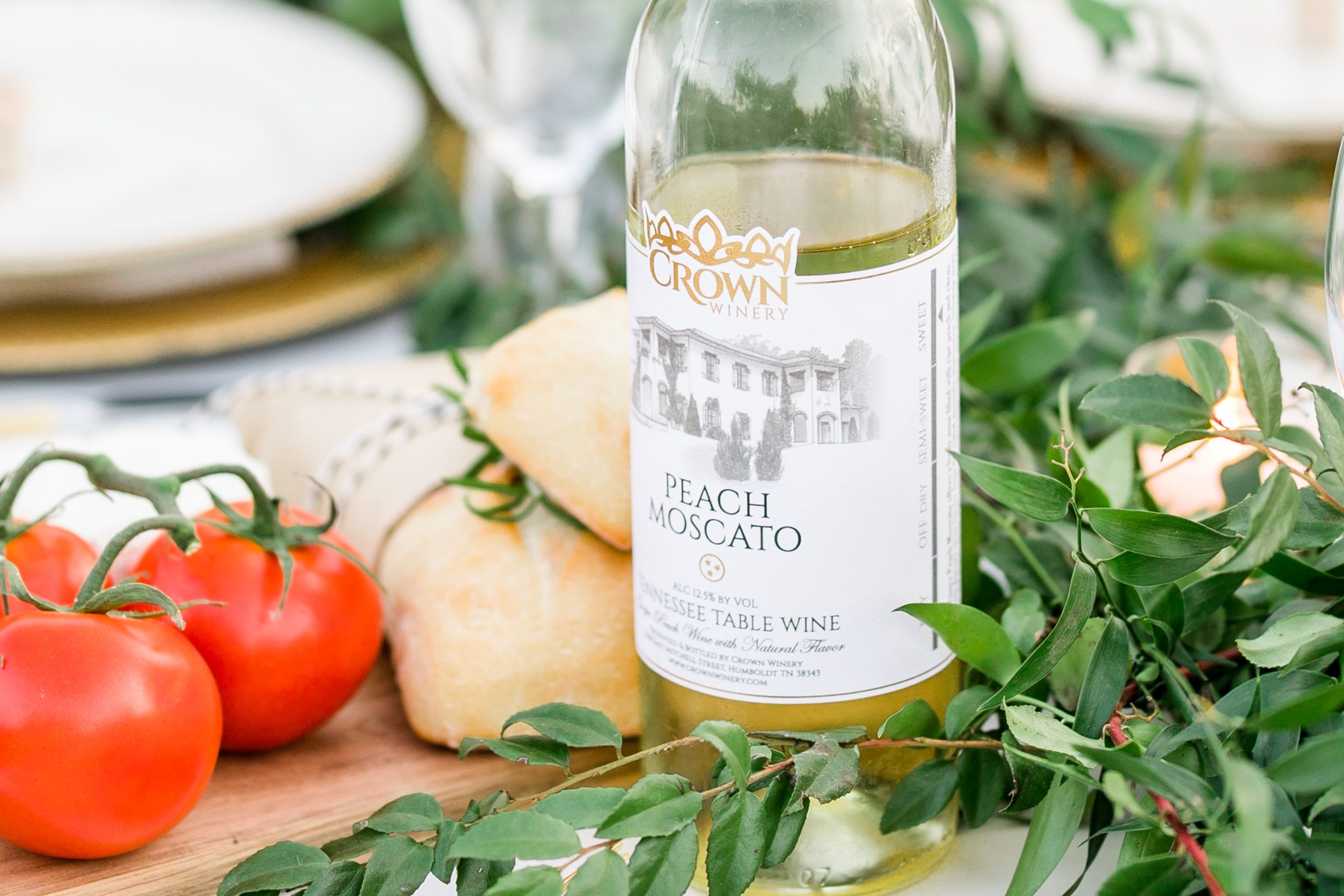 Join us for live music on the Patio on Friday nights May through October! Local musicians entertain while our guests enjoy delicious crown winery wine, craft beer and pizza. The atmosphere is laid back and the venue is picturesque. Our Wine Downs draw a large crowd, so table & pizza reservations are required.
Reserve Your Table
Reserve Your Pizza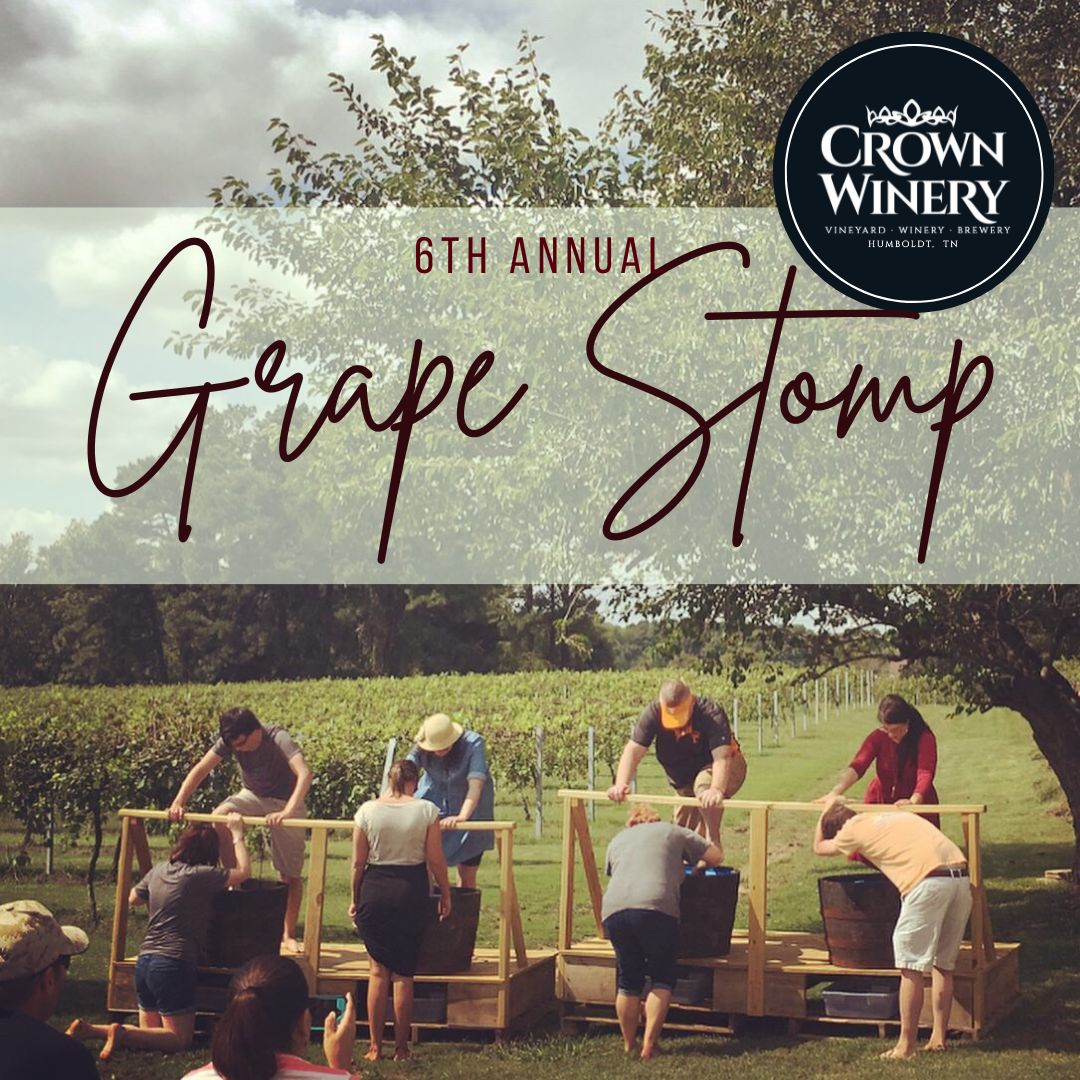 It's grape stomp time!! Join us Saturday, August 19th, for our 6th annual Grape Stomp!! This year we have 2 ticket options. General admission ($15) for those wanting to attend the event but not compete in the grape stomp, and then Admission + team entry ($50) which is general admission for 2 people plus one team entry into the grape stomp competition. Gates open at 11am and close at 6:00pm. We will have live music from 12-6pm. There will be grapes to stomp for photo opportunities for those not in the completion. Cornhole and other outdoor games will be available. The tasting room will be open as usual during the event for wine, beer, slushes, flights, pizza, etc. We will have plenty of tables and chairs, we will not be reserving tables. Yes, we will be making pizza and will also have other food options for purchase. Click the link to get your tickets! We can't wait to celebrate our 2023 harvest with you!!
Get Tickets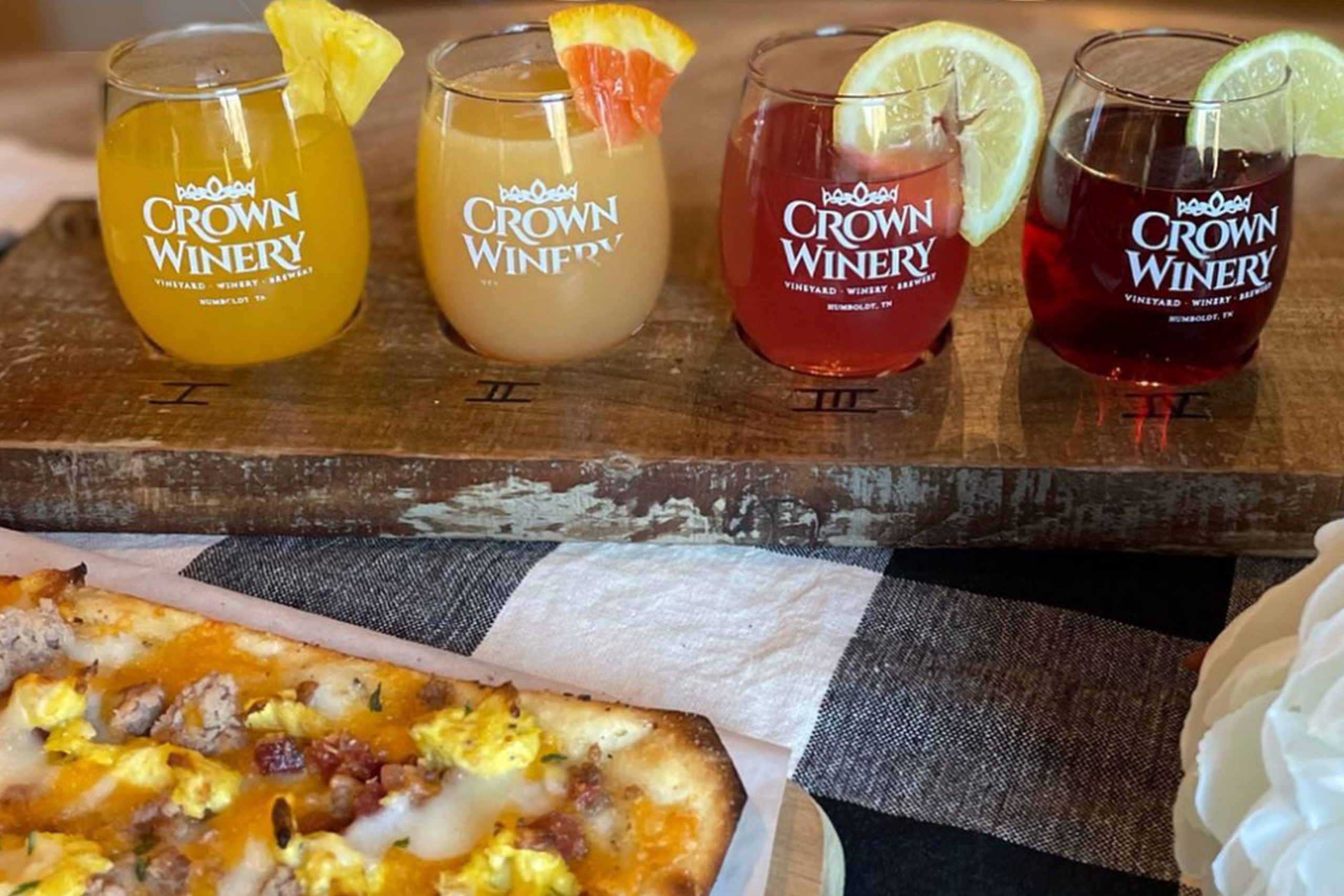 New this year! We now offer a special brunch on the second Sunday of every month from November - May! On this special day, we open early at 10 am. We have added a "brunch board" to our menu and a Mimosa Flight as well. There is live music as well. Reservations are needed for this event. ** We will not be hosting brunch during the months of June - October due to other events**
Make Brunch Reservations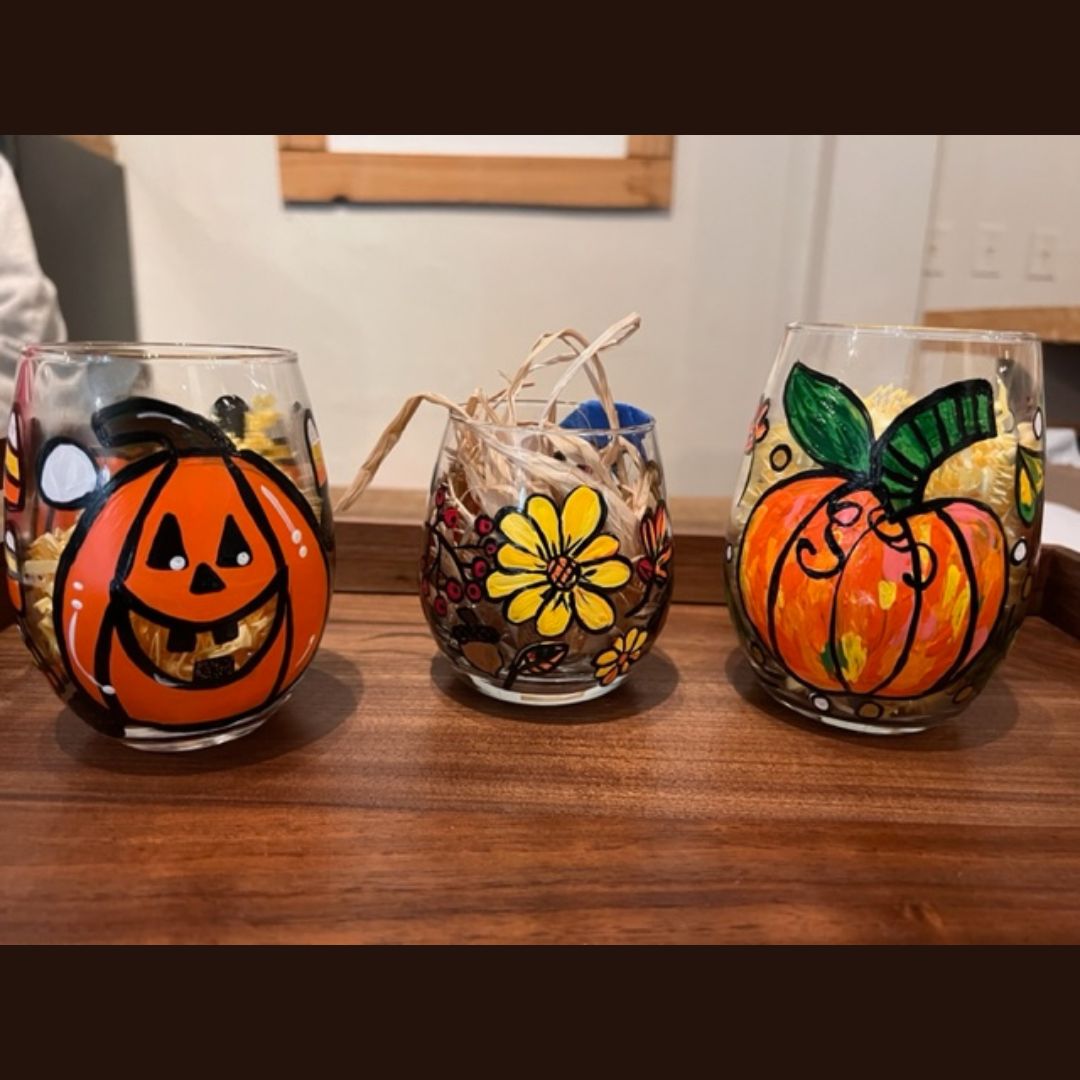 Create at Crown! Let the creativity and wine flow! Click the link to make a reservation for our next Create at Crown Night, Thursday, Sept 21st! We will be painting Pumpkins on stemless wine glasses! Class includes all materials. step by step instruction, and a glass of Crown Winery wine, beer, or wine slush! $48/person.
Make A Reservation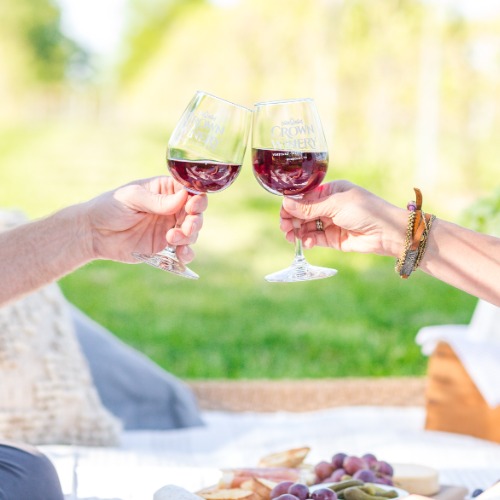 Crown Picnic in the Vineyard
Celebrating something special? Book your private picnic in the vineyard! Great for anniversaries, birthdays, girl's days out, and more! Includes a tasting of 5 wines for two people, a private picnic set up in the vineyard, a bottle of wine, and a charcuterie board of meat, cheeses, and fruit. We have two different picnic setups to choose from, the Coppia Picnic for Two or the Festa Picnic! Click the link for more info and to book!
Make A Reservation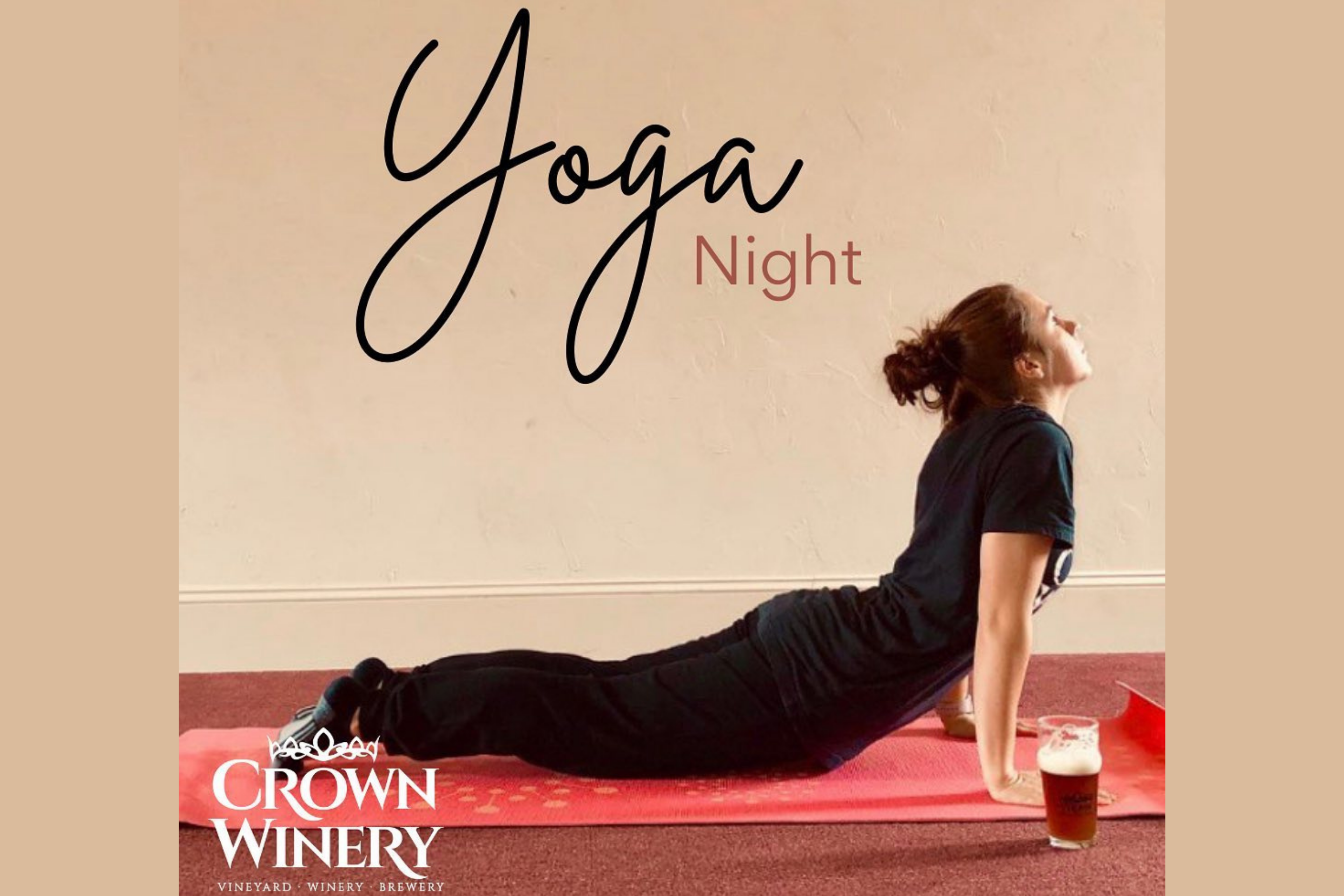 Join us every Thursday night for yoga! The class begins at 6:00 pm and is taught by Libby Lynch. When weather permits, the class will stroll out in the vineyard for the most relaxing yoga by the pond! When the weather doesn't cooperate, class is in our upstairs event room above the tasting room. The yoga session is 1 hour long. After class, participants enjoy a social hour in the tasting room. Yoga plus one glass of crown winery wine or beer is $15. Yoga only is $10.